When outsourcing production, Dutch companies quickly think of China, because it can be cheap there. But is that idea still true?
Labour costs in China have risen sharply in recent years, the average minimum wage for contract workers in China is now €197.67 and India only €125. There are many more advantages to producing in India, such as there is no language barrier because Indians speak English well and there is a large pool of highly qualified personnel available. Three top Dutch companies chose India years ago for these reasons.
In 2011, Roosen Industries made an observation that in the Netherlands it was increasingly difficult to get good professionals to make high quality metal precision parts. As a result, wage costs also increased enormously. "A serious threat," noted director Gandert Roosen, who took the initiative to build a factory in the North Indian city of Kanpur. That turned out to be a golden opportunity. "The lower labour costs and an abundance of highly qualified personnel mean that we can produce more than 20% cheaper on average and that we can carry out our orders faster because of the extra capacity. As a result, our competitive position has been strengthened enormously. 40% of the semi-finished products are now made in India. It is the fastest growing division of our company".
"Made in India does not have the best image," says entrepreneur Paulien Wesselink, "but with O My Bag we are proving the opposite."
The sustainable bag brand produces top quality products in Calcutta. "Of course, we hadn't found the right manufacturer all at once, but after a while, we came across a cooperation partner who could meet our standards. The trendy Dutch bag label is now sold in more than 120 stores in twenty countries.
Take Advantage And Start Producing In India Right Away
"Everything we can make in the Netherlands can just as well be produced in India," says Jens Groot of Basic Water Needs. Why no more companies have an Indian factory surprises him. "Producing in India is attractive. The industrial landscape is good: there are enough suppliers who can deliver quality, wages are low and the infrastructure is in order". In terms of logistics, India is also advantageous. "Chennai, India's 5th largest city, is just a few hours drive away. There is an international airport and a port from which we export our water filters to Africa and the rest of Asia. Ideal."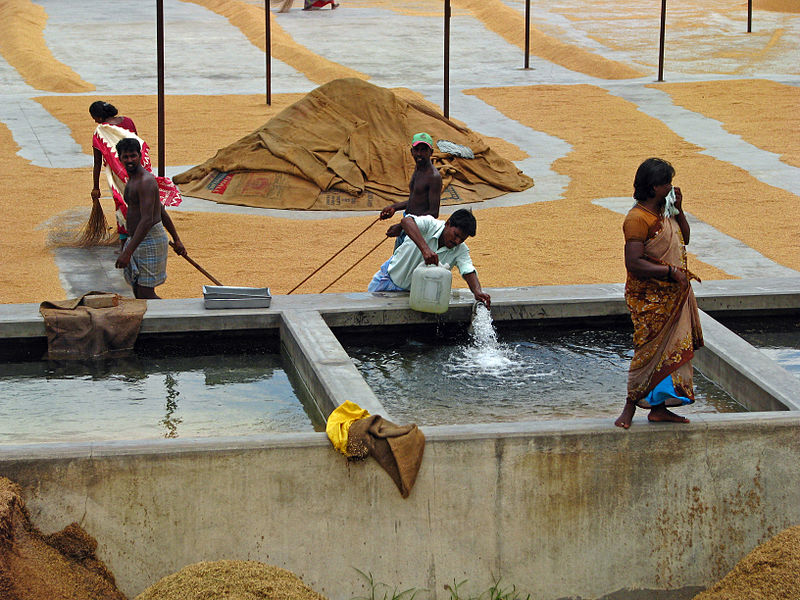 6 Tips To Find And Retain Good Staff In India
1. Go To Bangalore
"Although the labour market in Bangalore is very competitive, it is bursting with excellent people. The stars of India's top universities come to this city en masse" – Jos van Haaren, Philips.
2. Keep A Close Eye On Salaries
"Most Indians are not very nice to their employees, so as a Dutchman you are a very good boss here. I think it's important to create a good atmosphere. I try to create clear expectations about how people can develop with us, also with regard to their salary. That is very important because Indians constantly compare their salary with colleagues. You have to treat everyone equally, otherwise, you get in trouble and people leave. With us, the turnover has been zero up until now. I am proud of that. – Jesse van de Zand, Janta Meals
 3. 
Choose Experience
"Prefer not to hire people who have just graduated from university. People with work experience have already learned the basics about working in the industry from their first employer"- Jos van Haaren, Philips.
 4. 
Encourage Critical Thinking, Ask For Feedback
"Whether you order to run 10, 20 or 30 laps, Indian field hockey players do it. In the Netherlands, players soon ask 'Why? The lack of independence puts you in top sport because on the field you have to decide for yourself who you play the ball to. Of course, the same applies to the business world. That's why you should constantly ask for feedback and encourage critical thinking" – Paul van Ass, former national coach of the Indian field hockey team.
 5. 
Provide Challenge
"As an employer, it is sometimes difficult to work with the best students in India. On the one hand, you want to show respect and recognition for what people have achieved. On the other hand, a job with a foreign multinational is not the finish line. For the employer, it only starts then. That's why you have to make sure that your people continue to learn and are challenged" – Jos van Haaren, Philips.
"You have to immerse yourself in the Indian context and accept that things in India are not what you are used to. Otherwise, you will go crazy. For example, I constantly had a driver at my disposal, while I hardly needed one. As a Dutchman, you find it sad that such a driver is waiting whole days, but they are used to that. Moreover, such a driver does have a job.  So don't send such a man away, but accept that. On the other hand, you have to watch over your core business: you don't have to compromise on quality"- Paul van Ass, former national coach of the Indian field hockey team.
Qualified Workers In India Can Be Found Here